First lady Michelle Obama used some high-profile examples — including Supreme Court nominee Sonia Sotomayor — to reassure high school graduates any doubts they have about how well they will do in college and beyond are not unusual.

She mentioned her own anxieties when first starting at Princeton University, as well as the concerns of Sotomayor, the first Hispanic considered for the nation's highest court. Sotomayor attended Princeton before Mrs. Obama and has said the surroundings intimidated her.

"I don't know if you know about this phenomenal woman, but the president — she's the president's nominee for the Supreme Court — and she's the first Hispanic woman to be considered for the position. The first," Mrs. Obama said, using the graduation speech to make a pitch for the high court nominee.

Mrs. Obama said Sotomayor "said when she stepped on that campus, she said — and this is a quote — she said she felt like 'a visitor landing in an alien country.' And she said she never raised her hand her first year because — and this is a quote — she 'was too embarrassed and too intimidated to ask questions.' read more here....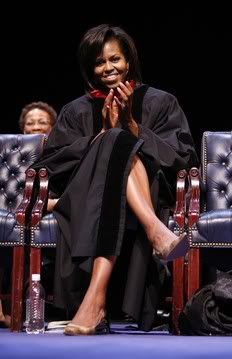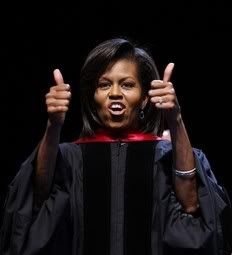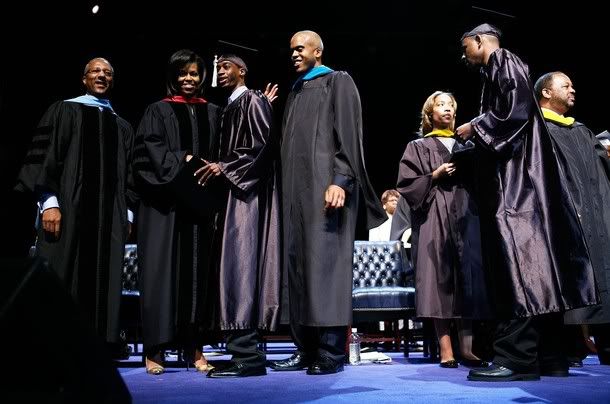 Transcript
Home Page