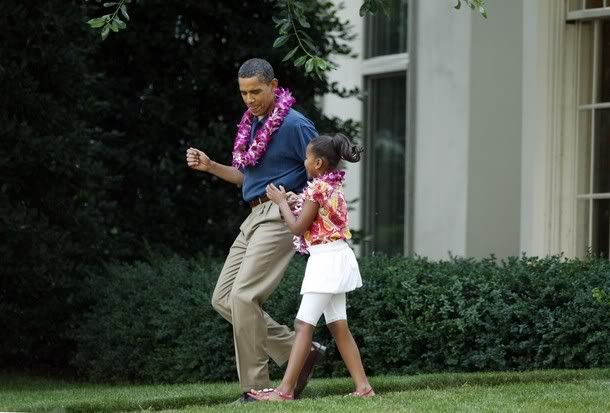 President Obama with daughter, Sasha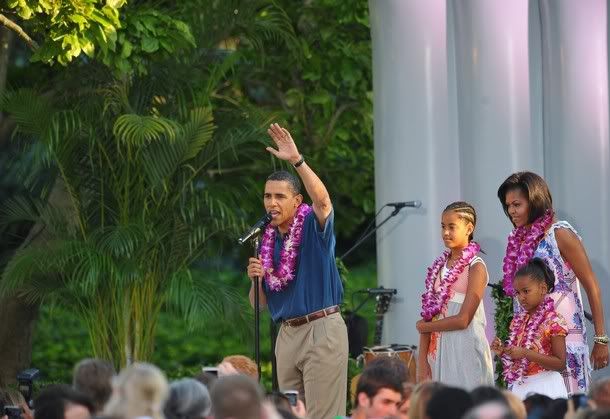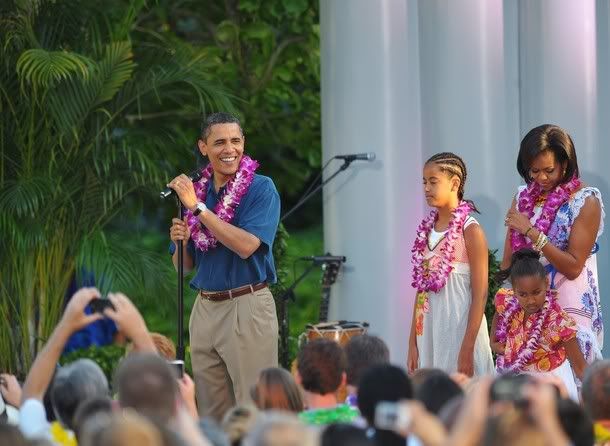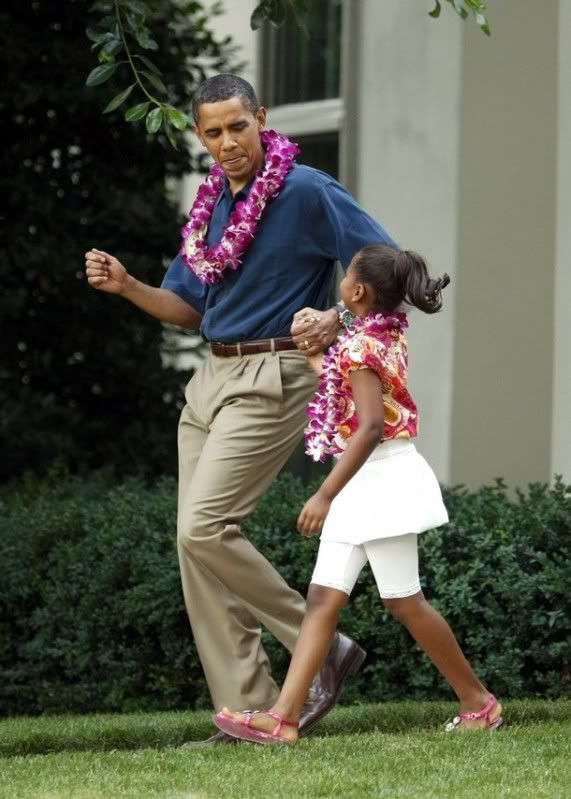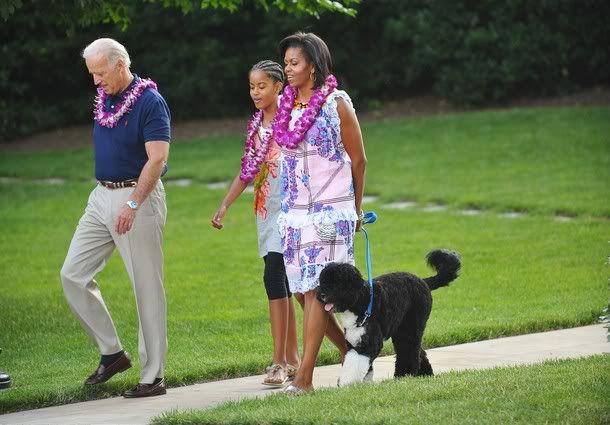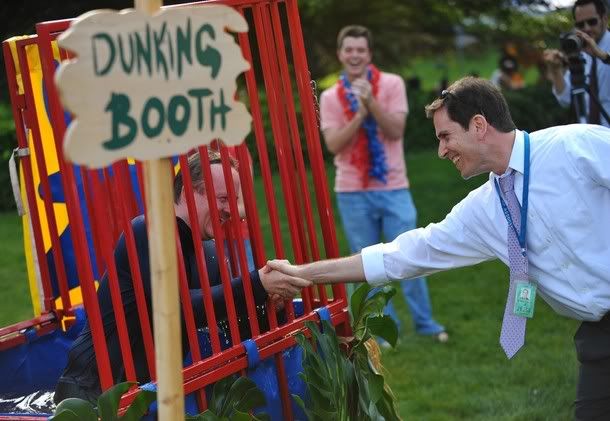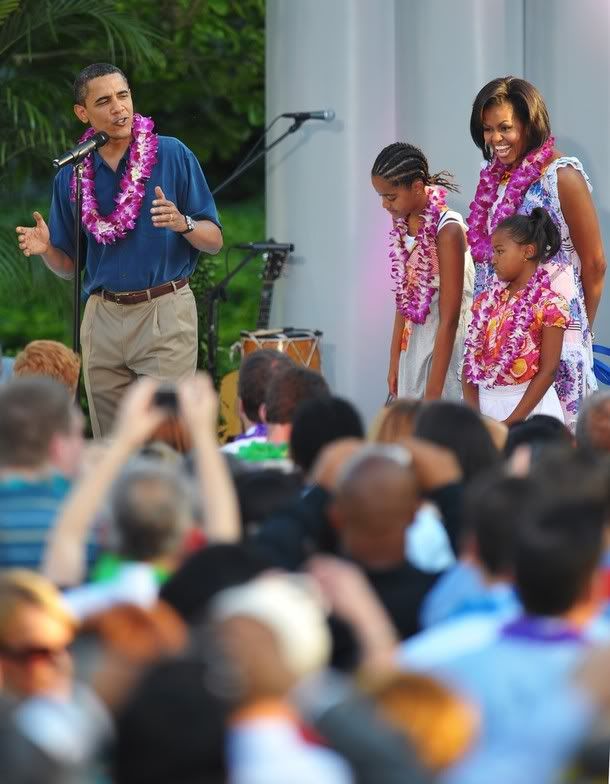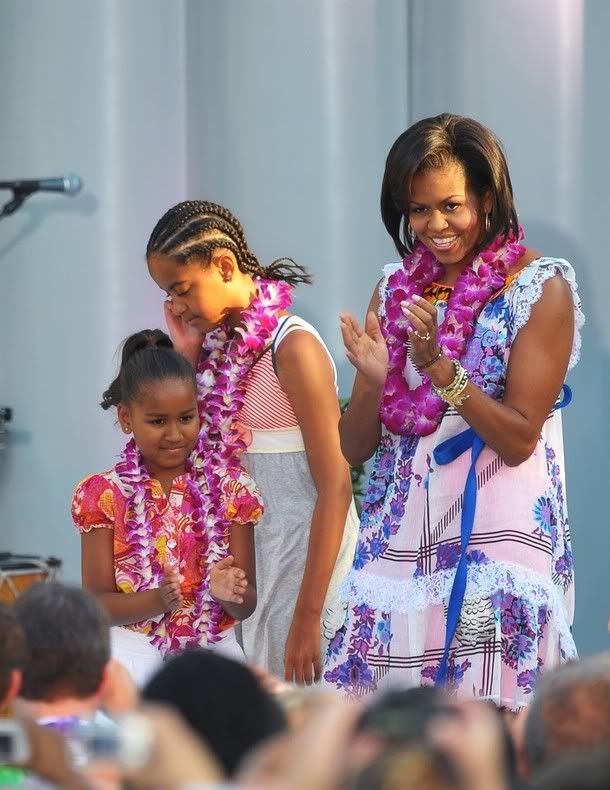 The President, wearing a pink Hawaiian lei introduced members of his family – also in leis – and the newest member of the Obama family.

"The star of the family," Obama called him, "Bo Obama."

The President's remarks were brief, just under two minutes and he wrapped up by thanking members of Congress for the "unbelievable work" they are doing for the American people.

The Obamas along with the families and the members of Congress, will enjoy a Hawaiian meal made by famed Hawaiian chef Alan Wong who was flown in for the event.

The menu: Wasabi potato salad, Farm green salad, Lomi Lomi salmon, Stuffed new potatoes, BBQ baby back ribs, Kalua Pig, Shrimp and clams, Tilapia tempura rolls, Crispy chicken hoagie, Grilled lamb chops. Spiced short ribs and Strawberry Tiramisu and Chocolate bars for dessert. read more here....
Press Secretary Robert Gibbs getting dunked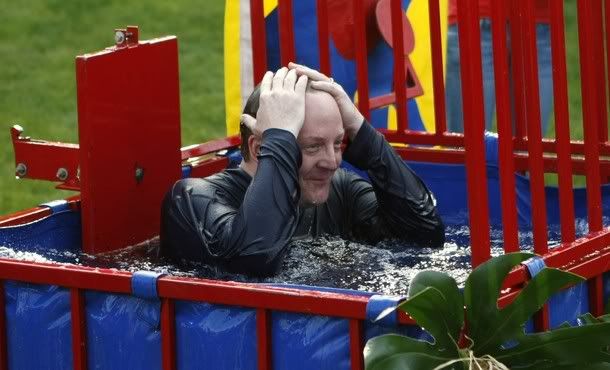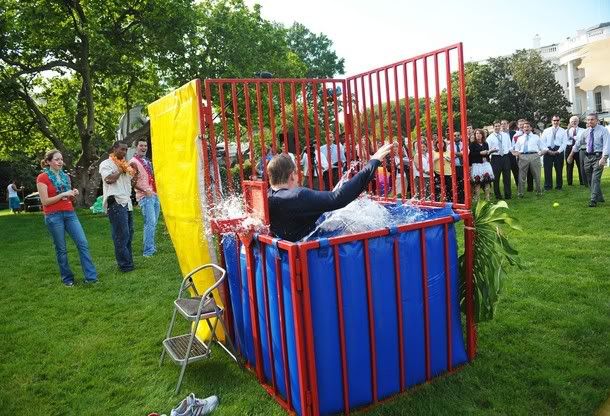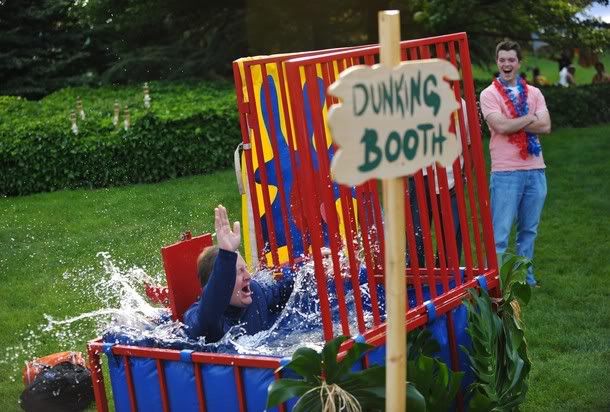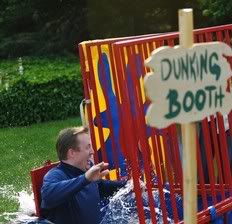 Home Page