Sen. Al Franken (D-MN) has now been sworn into office as the junior Senator from Minnesota, six months and one day after his term would have otherwise begun if not for the super-close election and resulting litigation that kept his victory bottled up.

The former Saturday Night Live performer, author, radio host and Democratic activist, was administered the oath of office by Vice President Joe Biden, and was accompanied by his senior Senator from Minnesota, Amy Klobuchar, and former Vice President Walter Mondale.

After Biden said, "Congratulations, Senator," a raucous round of applause broke out in the chamber -- even from the folks on the Republican side of the aisle who showed up. Sen. Franken then hugged many of his new colleagues.

Franken will have a busy time ahead of him -- with seats on the Health and Judiciary committees, he'll be working on both health care reform and the Supreme Court confirmation process for Sonia Sotomayor.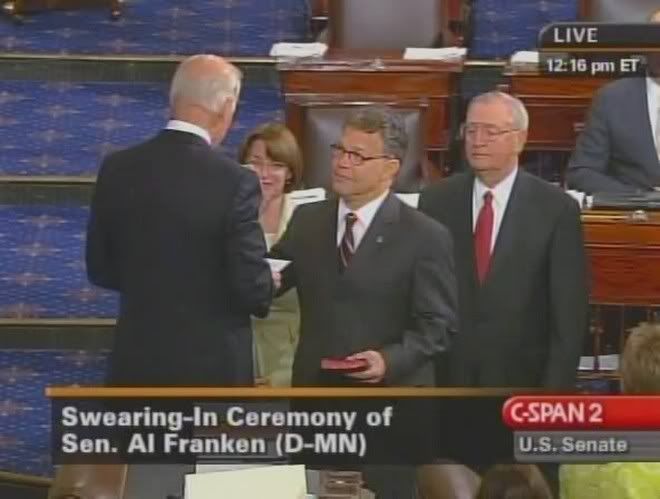 Source
Al Rodgers Pictures
Home Page